I'd been debating livetweeting my reread of Cavendish's snarky training treatise. I did this instead.
On Cavendish's "New Method"
Part I: In which Cavendish is snarky, and disparages all riders he has not trained.
"And though the French think, That all the Horse-manship in the World is in France."
I laughed unreasonably. To be fair, for a hand of centuries prior to Cavendish, much of Europe was stealing France's equestrian vocabulary.
"This Noble Art was first begun and Invented in Italy, and all the French and other Nations went thither to learn; the seate of Horse-manship being at Naples: The first that ever Writ of it was Frederick Grison."
Duarte predates

Grisone

by a century and change, but Duarte was not in the "genealogy" of trainers Cavendish described. Duarte was virtually unknown (possibly due to only being available in an incomplete manuscript, cut short by his death). Because Duarte's manuscript spent some time in Naples, it is entirely plausible that Duarte's thoughts or even writing does belong in this family tree. For more on the life of this manuscript, I recommend this translation of

Duarte

.
More curiously, Cavendish makes no mention on Xenophon, which was available at least in Italy by Grisone's time.* Not at all surprisingly,

Kikkuli

is left out as well, along with innumerable other folks who undoubtedly wrote about horsemanship through the ages and remain as lost to us as the were to Cavendish.
"As for Pluvinel, no doubt but he was a Good Horse-man; but his Invention of the Three Pillars, of which his Book Pretends to be an ab∣solute Method, is no more than an absolute Routine; and hath spoyl'd more Horses, than ever any Thing did; for Horses are not Made to the Hand and the Heel at all with them; nor will they go from the usual place where they are Ridden, nor well there neither."
I'll drink to that.
"I must tell you that the Italian Writers are Tedious, and write more of Marks, Colours, Temperatures, Elements, Moon, Stars, Winds, and Bleedings, than of the Art of Rideing;...
He's not wrong.
only to make up a Book, though they wanted Horse-manship."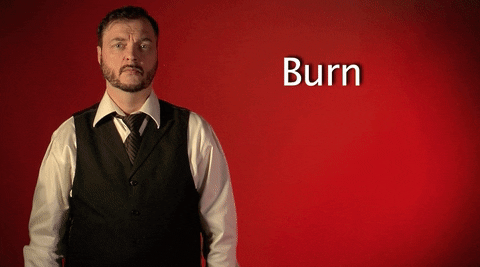 "Many say, that all things in the Mannage is nothing but Tricks, and Dancing, and Gam∣balls, and of no Use"
Some things haven't changed. Cavendish's answer, being in effect that these are the foundation skills for all pursuits, will also sound familiar to modern horsefolks.
"But, What makes these Men speak against it?...the Main Reason is this; They find they cannot Ride well;"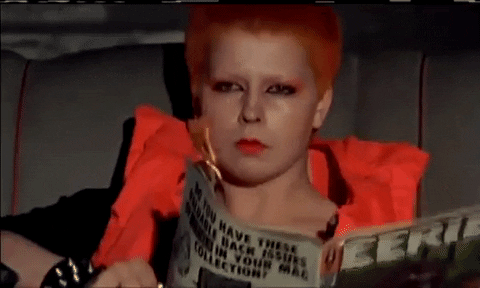 He goes on to explain that this is because the manage horse cannot be ridden by "inspiration," but only though the long work of training rider as well as horse. And on, and on, and just a bit more.
"They cannot do it, and therefore it is Naught: A very good and sensless Reason! He that will take Pains for Nothing, shall never do any thing Well; for Arts, Sciences, and good Qualities, come not by Instinct, but are got by great Labour, Study, and Practice."
It seems he had some feelings on the subject.
"I would have every Horse (that wears a Bitt) Gelding, or Nagg, wrought in the Mannage, to
be firm on the Hand, both for Readiness, and Safety."
And back to the horse! Though I do quite agree with him, having turned out even some nice western and saddleseat horses from a dressage start. To clarify, however, by "bitt" he means curb.
"But, sayes a Gallant, when I should have Use of him in the Field, then he will be playing Tricks: That Gallant is Deceived; for, the Helps to make Horses go in Ayres, and to make them go upon the Ground, are Several; and Good Horse-men have much ado to make them go in Ayres, with their best Helps; so that, if you let them alone, they will not trouble you; besides, two or three dayes March will make them, that they will not go in Ayres, if you would have them; and they are much the Readier to go on the Ground"
This neatly undermines the received wisdom that dressage (and it's predecessor the manege) was merely off season practice of military maneuvers.
"There can be no Horse else Safe and Useful; nor can any Horse go well in a Snaffle, except he be formerly Ridd with a Bitt."
On this I will part ways with his grace. Though I do tend to finish my horses in some sort of
shanked bit
, it is not always beneficial and certainly not always needed. I did once start a horse in a neck rope and a halter, alternatingly, because he'd had a terrible ear infection. He wasn't the most "useful," but a curb certainly wouldn't have helped him.
To be fair, Cavendish advocates the use of a riding cavesson for starting horses. I'm honestly a fan of this myself (though I'll just clip reins to a regular noseband or well fitted halter), but despite the various traditions that go from bit-less to curb (like, say, bosal to spade), I don't think a curb should ever be the first bit a horse carries.
"Thus it is Proved, That there is nothing of more Use than A Horse of Mannage; nor any thing of more State, Manliness, or Pleasure, than Rideing"
I've been called manly before, but oddly not for riding.
*Edit to add: and referenced in John Astley's 1884 Art of Riding